OUR COLLECTIONS - MEDITATION SHAWL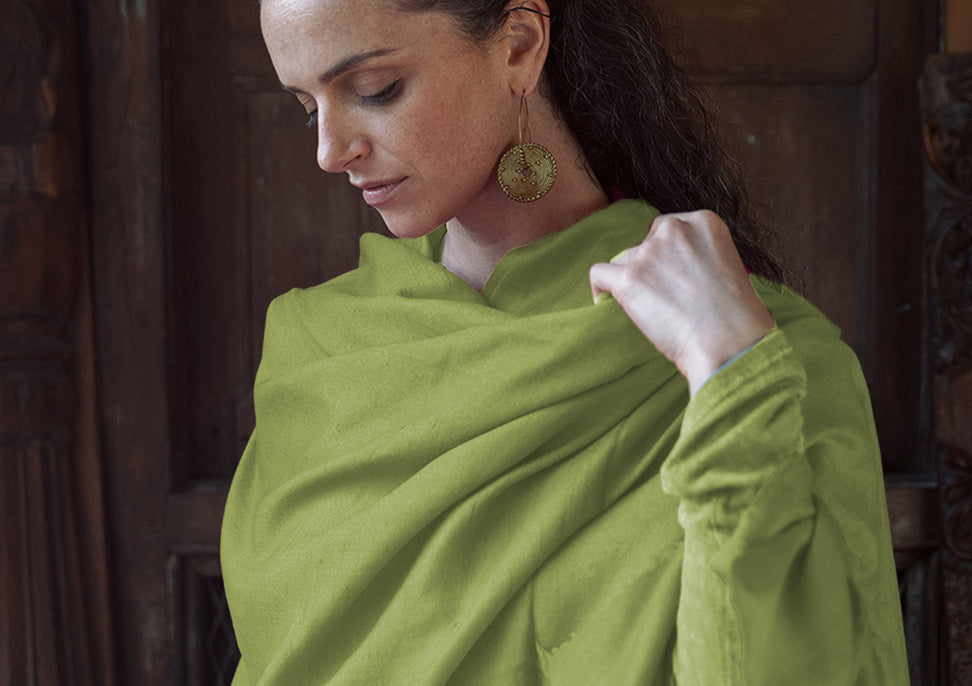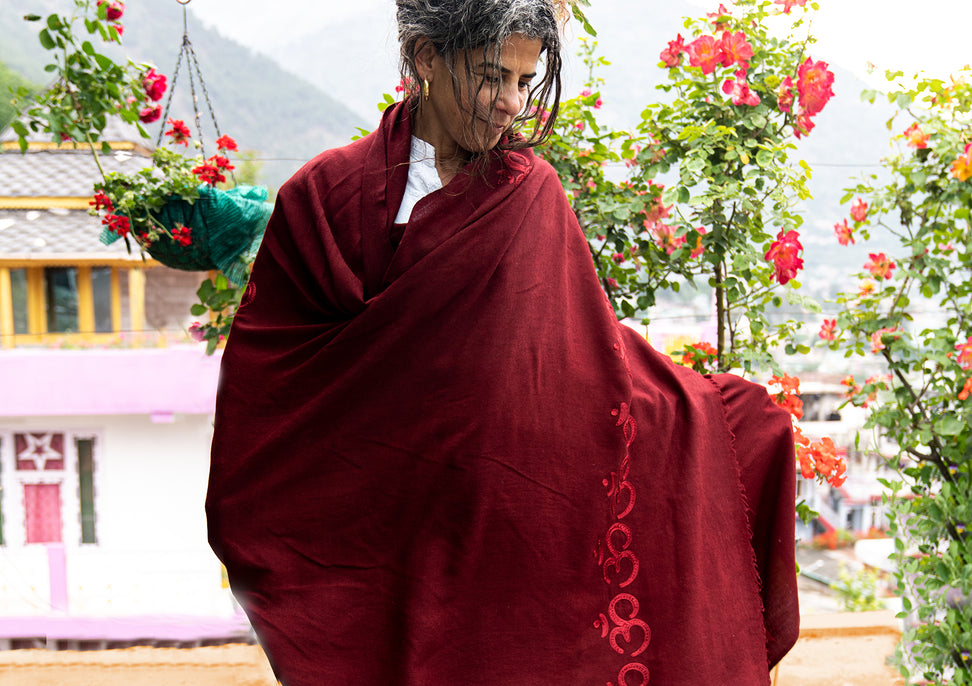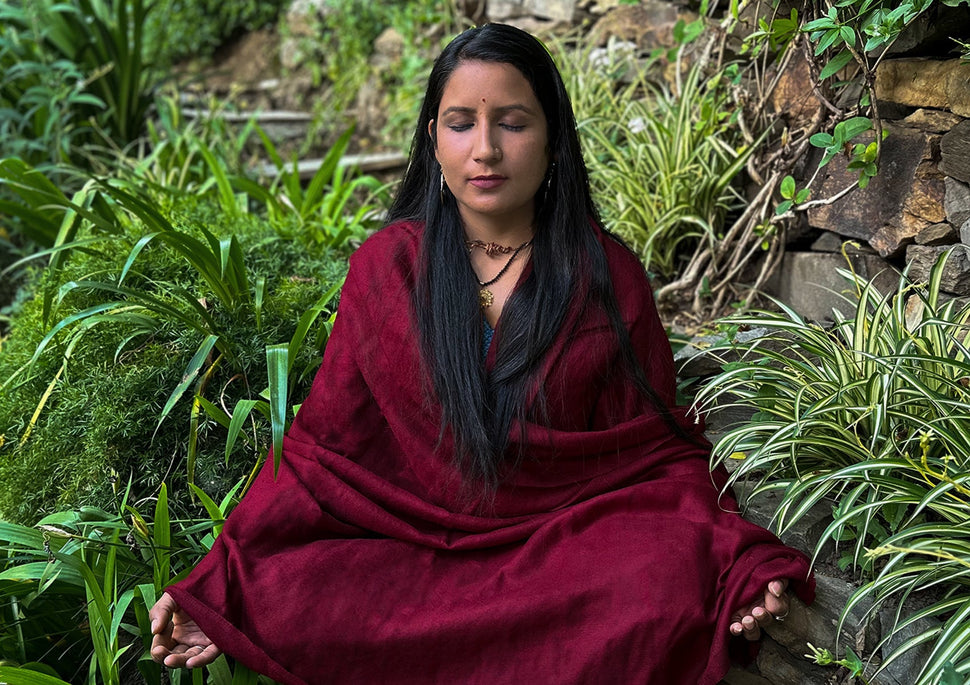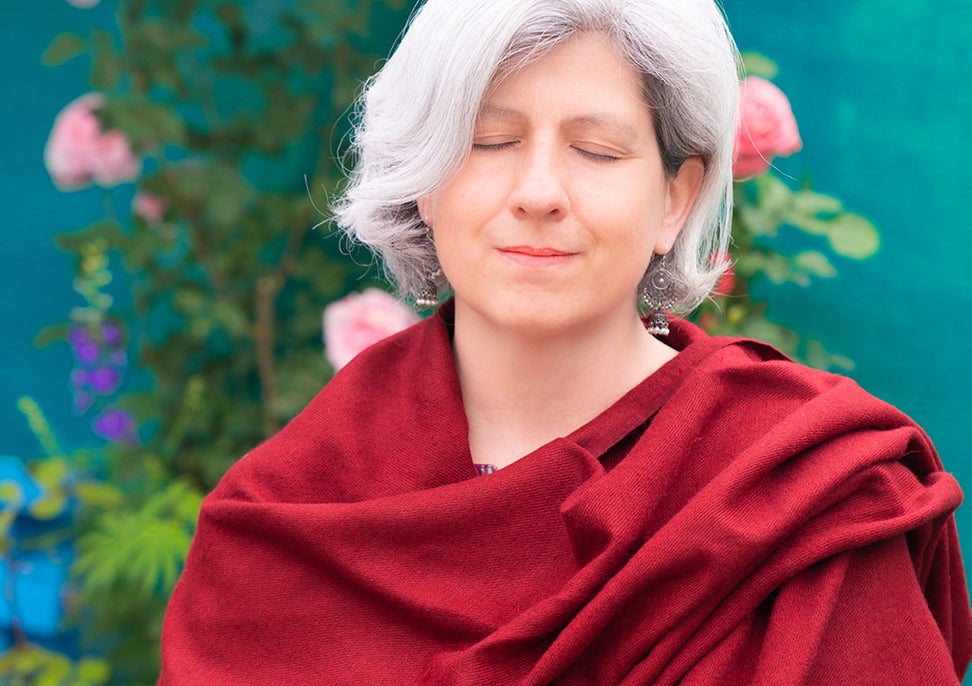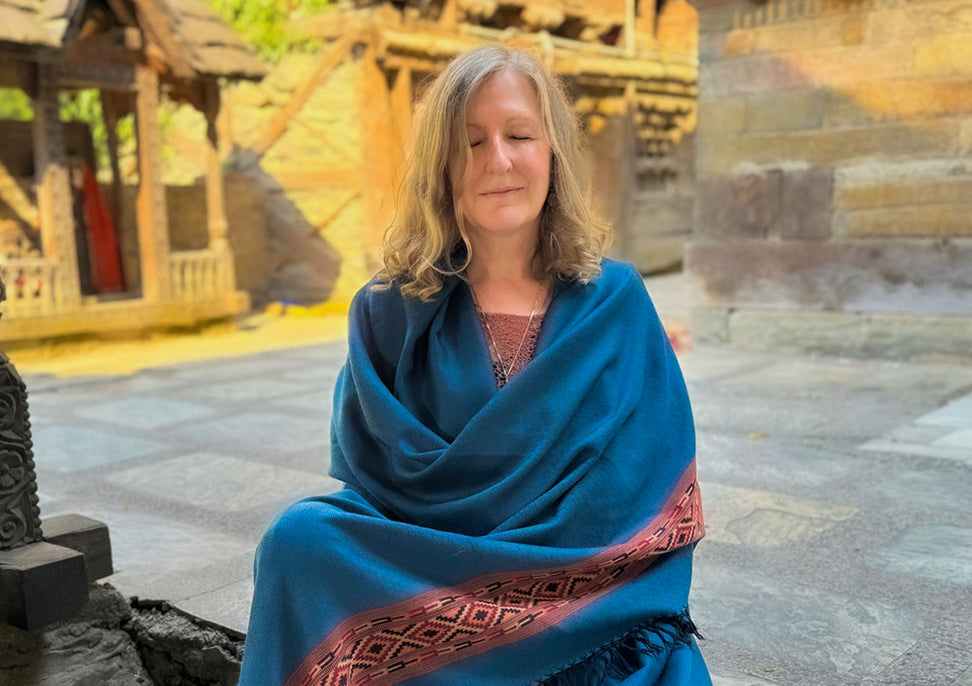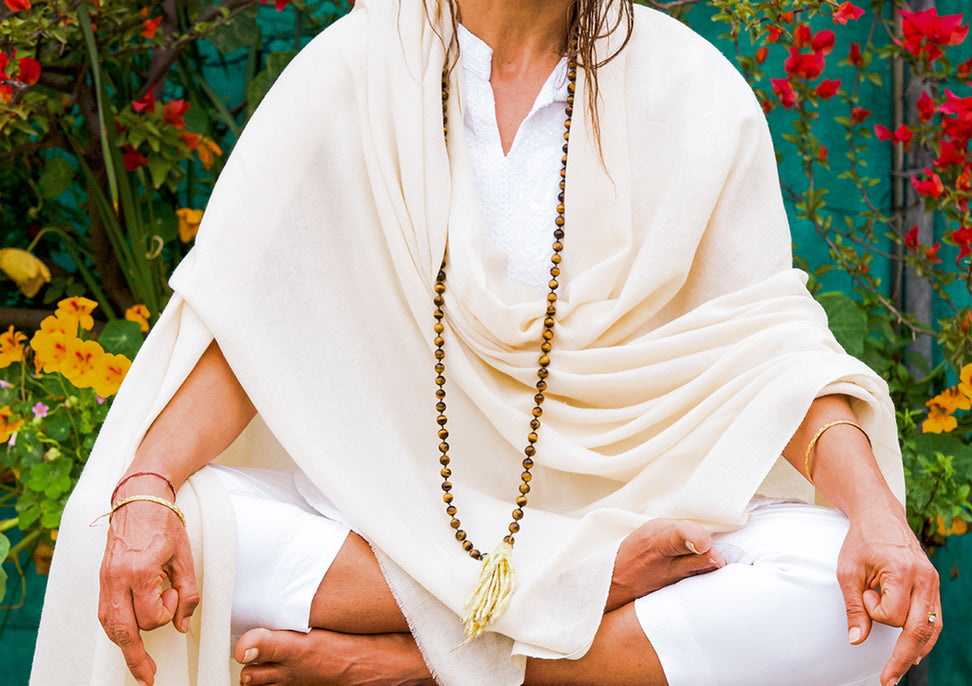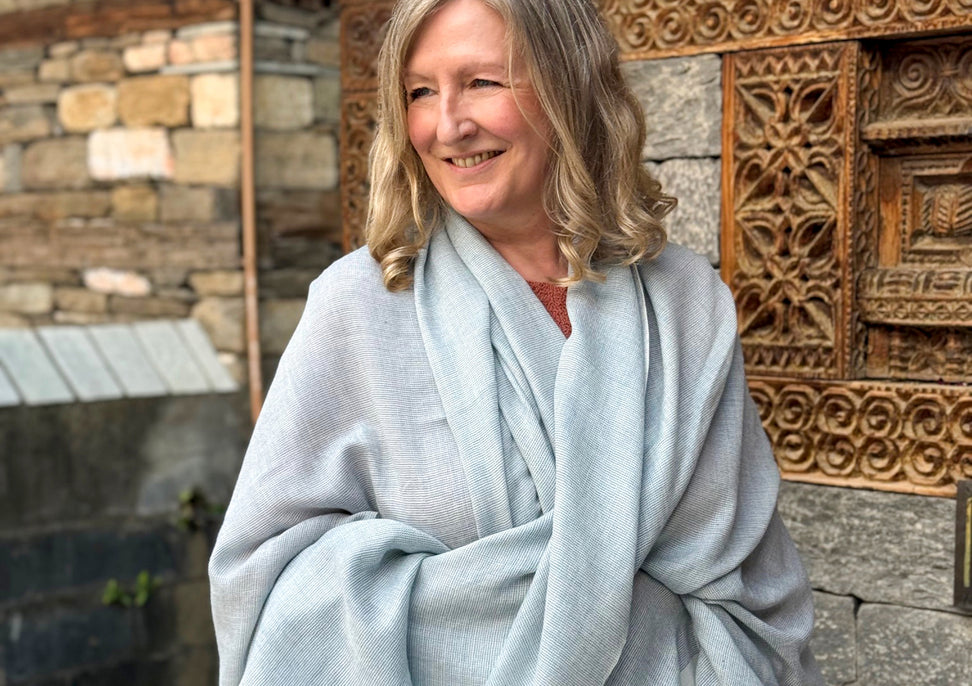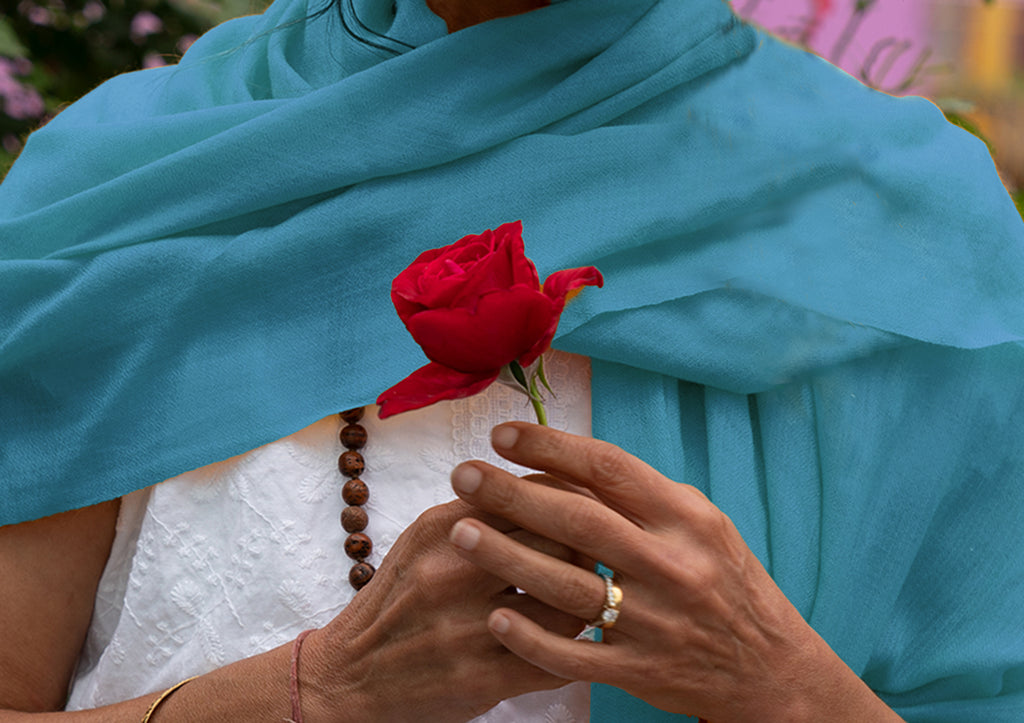 Aadi Shakti visits Himalayan weavers
Testimonial
Andrea: I received the shawl yesterday, and I am very happy with the quality. It is very beautiful and indeed I never saw a shawl like this. Thank you for your service, and to make it possible for us to acquire such special products. I wish you a nice continuation .. 🙏 Metta
Juan
France
Good morning! My shawl just arrived and I wanted to let you know how absolutely **in love** I am with it! It's absolutely ginormous [just knowing the measurements doesn't do it justice!]. It's perfectly weighted too! Not too heavy and not too light. The fabric drapes beautifully and the texture is so delightful. Thank you again so much for your customer service. 10/10 would [will] purchase from you folks again. Bright blessings
Wes
Ontario, Canada
Hi Andrea, I received the shawl today. I brought the package in and unwrapped the outer layers. I was thinking how well the packaging is done protecting the shawl with many layers in between... a very smart way to ship... I sat and took the shawl out. I was compelled to sit in meditation immediately with the shawl on... I placed it over me in the way I know I have done countless times in other lives and it draped perfectly... I am so grateful that you offer this shawl. I thank you and the artisans for their incredible caring work filled with so much love. There is a purity to the shawl...the tactile is perfect and the scent brings one to the burning of wood and incense in the Himalaya....their work is love and your making these beautiful pieces available is love and I am so grateful....thank you so much!
Anthony
NYC, United States
Bonjour Andrea, Je viens de recevoir le colis et je l'ai ouvert. Le châle est absolument exquis! Beau design, joliment fini, belle laine et une couleur si riche. Je voulais vraiment offrir à mon mari un cadeau lié à la pratique pour notre anniversaire et c'est parfait. Même en été, nos matinées sont assez fraîches, il pourra donc commencer à l'utiliser immédiatement dans sa méditation matinale. Merci d'avoir traité la commande si rapidement - j'ai été surprise et très heureuse de l'avoir en main si tôt. Et enfin, l'emballage était très agréable. Encore une fois, merci beaucoup,
Donna
British Colombia, Canada
Articles de Blog
This artice is coming very soon!